Key Cutting Service Woodland Hills
Woodland Hills Keys Service provides key cutting for mostly anything you may need a key for. The most commonly cut keys are for vehicles, homes and businesses. We work with keys that open/close safes, front and back door keys for homes, keys for churches, window keys, etc.
Therefore, you can rest easy because it's our specialty to cut these keys exactly how you need them.
We will have the exact size for your fit, guaranteed. Whether you have the blank key or not, our professional locksmiths can definitely provide one for you.
Unfortunately, the only keys we do not cut are dimple keys, barrel keys, or skeleton keys. These type of keys are unique and need a special key cutting machine and they look like this: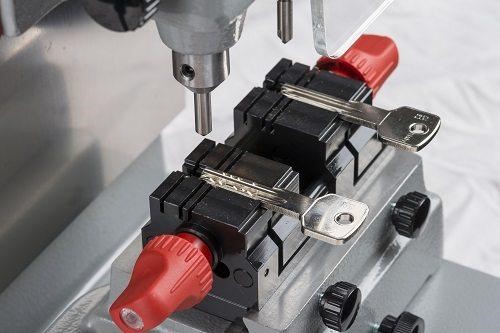 Serving All Types of Keys
Finding someone you can trust to cut your key may be difficult, but that's why you will need to find a locksmith!
A locksmith is the most reliable person to trust with your broken locks and keys.
Locksmiths are licensed, certified experts in their trade.
Don't hesitate to call one and they won't let you down because you might end up regretting it.

Why should I use a locksmith for a car key cutting service?
Car key cutting can be done by the dealership, but there are several issues with relying on them. The important part is the experience. The dealership may know cars, but locksmiths know keys.
In regards to saving money, the dealership may be three times more expensive than a locksmith. When in reality, it's the same type of key cutting service, whether it's a key with a chip, or a key with codes.
Whatever the case may be, the keys get done the same way. Once the key is cut, a locksmith can program it for you so that you can use it to start your car. In the end, getting a key done by a locksmith will be the exact same thing as getting a key done by the dealer.
Woodland Hills Keys Service
Finally, our passion has lead us to investigate, study, train and practice the art of cutting keys for homeowners and businesses alike. If you have any questions, you can call our service team at any time to find the answers you seek.
We are open 24 hours a day, and 7 days a week, so don't hesitate to give Woodland Hills Keys Service a call. The quotes are free as well!